Pranyva
PRIZTEEN ANTI ACNE CREAM
Wins over acne and pimples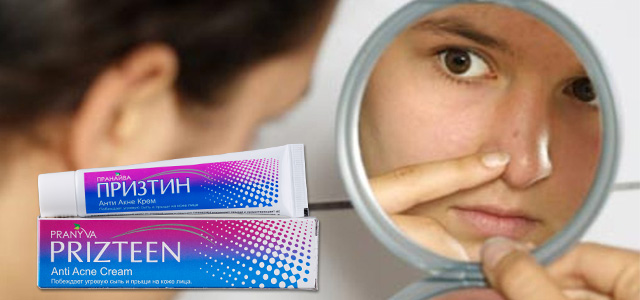 What it Does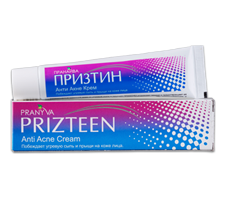 Click here to enlarge
An effective herbal cream for acne and pimples, PRIZTEEN ANTI ACNE CREAM removes pimples and prevents their occurrence. Contains extracts of rare and unique herbs with antibacterial, drying and healing effect. The active components in PRIZTEEN have strong anti-bacterial and anti-microbial properties, destroying bacteria, which provoke the occurrence of acne.
PRIZTEEN penetrates deep into the pores, exfoliates dead skin cells and contributes to the process of liberation of the output duct of the sebaceous glands in the mouth of the follicles. Soothes the skin, relieves redness and inflammation. Reduces the number of comedones (black dots). Effective for different types of skin rashes, inflammation of the skin and bacterial infections of the skin of the face. The cream is suitable for all skin types, both for women and for men.
Being herbal, anti acne cream PRIZTEEN has no side effects. PRIZTEEN – BEAUTIFUL SKIN ALWAYS !
Key Ingredients
Extract of Boswellia serrata, Commiphora mukul, Randia dumetorum, Terminalia arjuna, Citrus sinensis & Berberis aquifolium; Oil of Cedrus atlantica & Citrus limon; Zinc PCA, Camphor, Cera Alba, Glycerine, Aqua, Stearic Acid, Cetyl Alcohol
Pack Size :  25gms Tube
We also recommend : PRANYVA PRIZTEEN ANTI ACNE SOAP