Pranyva
PRIZTEEN INTENSIVE ANTI CELLULITE GEL
Innovation in skin smoothening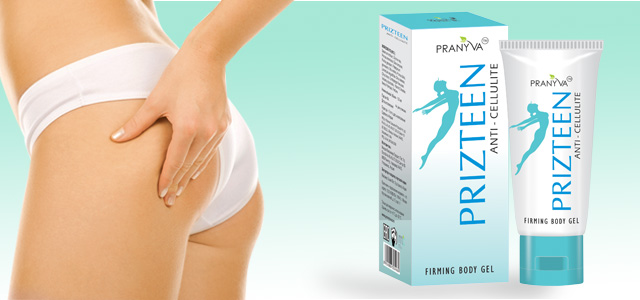 What it Does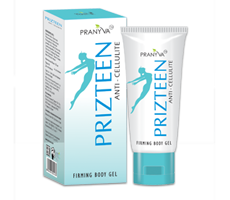 Click here to enlarge
Attacks persistent cellulite, helping break down fats, improves skin elasticity.
Attacks cellulite

Promotes reduction of fatty tissues

Stimulates lymphatic circulation

Gives intense hydration

Reduces the look of "orange peel" and make skin smooth

Improves body contour

Skin friendly with herbal ingredients
PRANYVA PRIZTEEN contains a unique Lipo-Burn Complex which targets orange peel skin appearance, improves skin firmness and reshapes body contours. Deep penetrating liposomes deliver actives that target the causes of cellulite by increasing microcirculation and drainage, stimulating elastin production and encouraging lipolysis which helps reduce the formation of fat lobules below the skin. Slims down and tones thighs, hips and buttocks. PRANYVA PRIZTEEN delivers active ingredients including nutrients, anti oxidants, peptides deep into the skin to the active, living cells. This unique technology helps to stimulate collagen, and fat cell reduction significantly below the skin's surface, rebuilding the skin's elasticity creating healthier, firmer and smoother refined skin. PRANYVA PRIZTEEN – PRISTINE BEAUTY ALWAYS !
Pack Size

:  50 gms tube

We also recommend : PRANYVA PRIZTEEN LIFTING & FIRMING BODY OIL